Watch your dancer blossom
Current Dance News
Thank you for choosing Spezio's Dance Dynamics!!
Parents Observation Weeks
Monday, November 12 – Saturday, November 17 in all Recreationalclasses.  Please limit observers to 2 adults per family as seating is limited.  If possible, please no siblings.
Competition watch week:  Monday, October 22 – Saturday, October 27 in Competitive classes only, including company & team Ballet and Technique classes.
We look forward to showing you all we have learned so far in class!
Halloween Fun at SDD – week of Oct 24 – 30
Students in combo, split and beginner level classes may wear their Halloween costumes to class with dance clothes under.
All older dancers are welcome to show their Halloween spirit in Halloween apparel and colors.
Dancers are welcome to bring a PEANUT FREE treat to share with their classmates if you'd like
The studio is CLOSED on Halloween – Wednesday, October 31st.
SDD Merchandise
Show your studio pride with Dance Dynamics warm up jackets, backpacks, sweatshirts & sweatpants, backpacks and children's tees. New lululemon jackets will be added to the portal next week too!  Shop our Merchandise store on the parent portal through October 27.  Orders open to all dancers.  Payment is due at the time of order, Additional pictures of available items are posted.
​​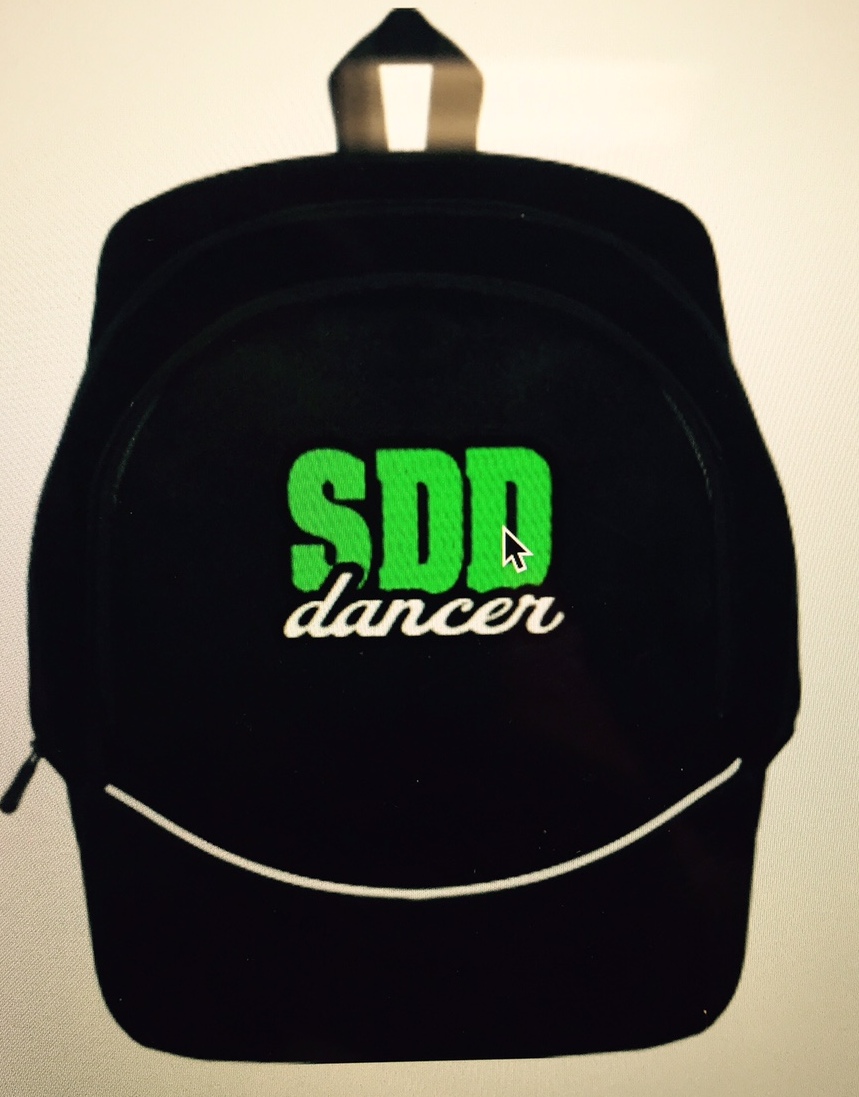 Payment Information
Monthly Tuition is due the 1st of the month.  All monthly account MUST register for AutoPay on the Parent Portal.  Tuition accounts outstanding on the 9th of the month will be billed a $15 late fee, no exceptions will be made this season.  Please plan accordingly. 
Costume deposits are due November 1.  Payments or partial payments can be remitted early to make budgeting easier.  Costume deposits are per student per class and must be paid in full by November 1. Outstanding costume payments will delay your child's costume order.

$60 TutuCute Combo 1 or 2 and Kinder Combo 3
$70 Superstar Split
$70 Educational class
$80 Competitive class
Dancers Give Back 
November 5 – 10 is DGB Purple Passion Week at SDD – $1 donation to DGB and dancers may wear all their purple or DGB attire to class to show support.  We are teaming up with studios all over the area to help raise money for Cancer Research!
What is DGB?  Dancers Give Back is a community wide dance event to raise money for Roswell Park and the Jacquie Hirsch for ALL Foundation.  DGB was founded in memory of our dear friend and former student, Jacquie Hirsch.  The fundraiser will be held on November 17 at Villa Maria College.  All WNY dancers and families are encouraged to attend!
How can I help? Gift baskets and raffle donations are needed.  Donations can be dropped off at the studio office by November 10 and we will take them to the event organizers.
Volunteers are also needed to help run the event (great way to get school community service hours).  If you are interested in helping out, please notify the office and we will pass along your information to the coordinators.
More info available at www.dancersgiveback.com.  The studio has order forms for tickets, the Dancer's Deal that includes Master classes.  If you are planning to participate, stop by or email the office for the forms, ticket pre-orders are due October 29.
Start of Season Reminders
Dress Code is important for all students to follow.  A neat & tidy appearance sets an attitude of attentiveness and respect for students, teachers and the art of dance.  Dress code also allows the teacher to see the dancer's body outline clearly in order to make proper corrections on posture/alignment.  Students must wear a leotard and tights for class with their hair fully pulled back, hair in a secure bun allows you to dance your best!  For safety reasons, please do not wear necklaces, long earrings, watches/fitbits.  Click here to view our specific dress code for each class.
Dancers should never leave the building without a parent or guardian.  Please be on time picking up after class (especially the last class of the day).  For their safety, please remind your child to wait inside the building until you arrive.
Class attendance is essential to each dancer's continued progress.  Please call or email to notify the instructor of any absences.  Due to the large number of classes/subjects offered by the studio, make up classes are not offered.
Please do not allow your child to bring valuables or jewelry to class.  Cell phones should be put away when in class.  Dance Dynamics will not be responsible for lost, stolen or misplaced items.  Be sure your name is labeled in your coat, bag, dance shoes and street shoes.
We look forward to a great year and are so glad you will be joining us!  We are here to help your child reach their dance goals through discipline, caring and quality teaching.  If you have any questions, please feel free to contact our office.  Thank you for dancing with us!!
Important Upcoming Dates:
Oct 24-30
Halloween Spirit Week
Wednesday, Oct 31
Halloween – Studio Closed
November 1  
Costume deposit due
Nov 5-10   
DGB Spirit Week
Nov 12-17   
Parents Observation Week
Nov 17 
Dancers Give Back
Villa Maria College
Nov 21-Nov 24
Thanksgiving – studio
closed
March 29-31
Dance Pictures
May 13-18
Rehearsal/Recital week
We are open for all other holidays during Oct, Nov, Dec.  We are open on Columbus Day!
Have you visited our Parent Portal yet?
It's the easy, convenient way to check your class time, account balance, make a payment or sign up for AutoPay!  Visit the PARENT PORTAL page of our website to sign in.  Use your email address on file and click forgot password if this is your first visit.
How to stay informed!

Please visit our website to keep informed of all dance events.  You can contact our office by email atspeziosdance@aol.com.  We are on Facebook and Instagram – follow us today!  Please note that all newsletters, credit card payment receipts, account statements and important announcements will be sent via EMAIL.  Please be sure you are opted in for emails on the parent portal and that you have provided an email that is checked often.